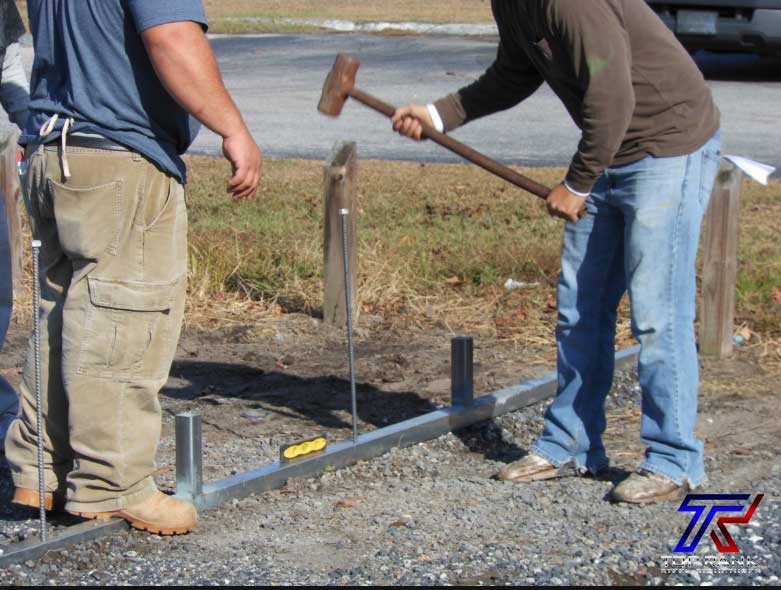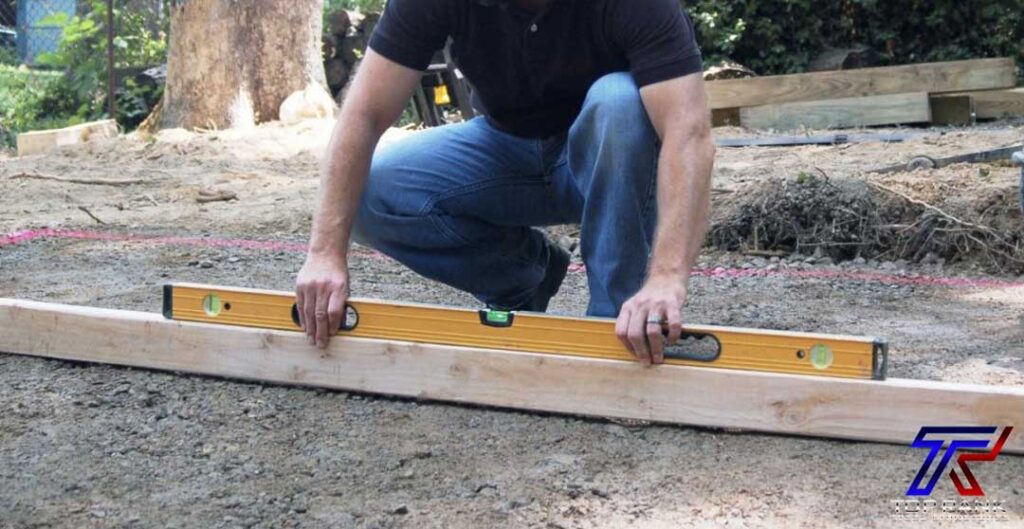 Ground/Gravel Foundation:
It is extremely important for all ground and gravel foundations to be leveled before the installation crew arrives to do the installation. An un-level installation site may cause issues such as leaning of the building, entry doors, roll up doors not closing properly, and difficulty in squaring the building. A Top Rank Steel Structures building specialist will be more than happy to assist and guide you with questions or concerns you may have on getting the ground leveled.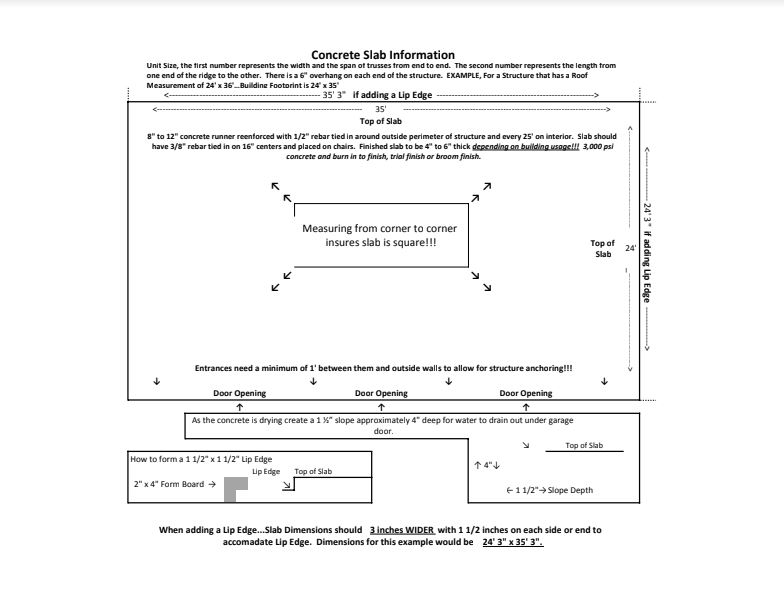 We can only recommend based on the footprint of the structures. It is the customer's responsibility to check with the local County Code Office to make sure all of the regulations are done accordingly. The regulations will vary according to each customer location.
Concrete pads must be leveled and squared. The size of the concrete slab is determined by the size of the building you have selected. Keep in mind that the frame length is 1′ shorter than the roof length. 
Standard Roof Length: 21′, 26′, 31′, 36′, 41′
Standard Frame Length: 20′, 25′, 30′, 36′, 40′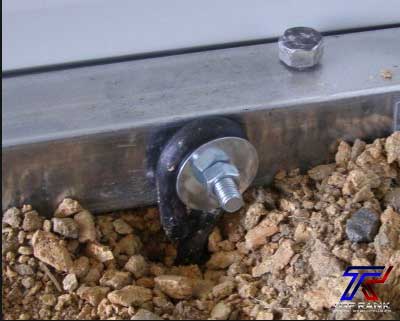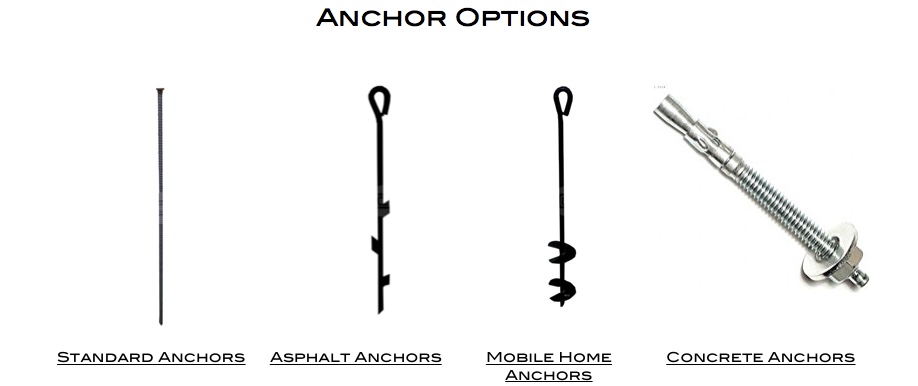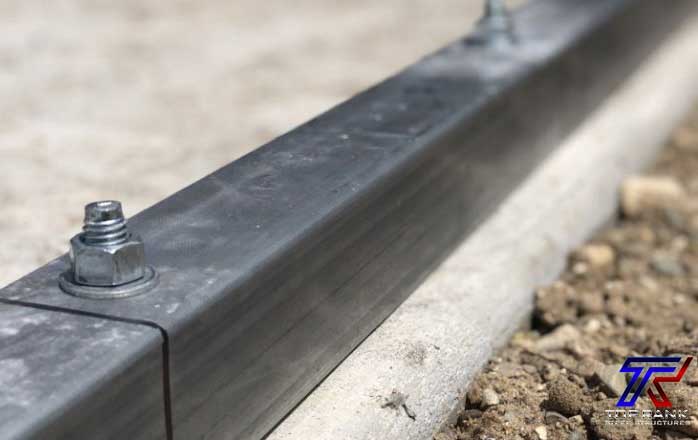 Standard (Rebar) Anchors 
   Are used on ground installations. 
Asphalt Anchors 
 Used on asphalt foundations
Mobile Home Anchors 
  known as the "high wind anchors" Used on ground installations.

Concrete Anchors
   Used for Concrete installations