Interested in buying your first metal building but do not have much knowledge on how to get started?

That is no problem at all. We will make your steel building purchase process the easiest and most enjoyable you will experience.

Please note that all garages start out as a carport. The carport is the base structure on which we build into an enclosed garage.
Things you will need to know when getting a quote/buying a metal building.
– Dimension: The size you are able to fit in your property such as
 (Width, Length, Height)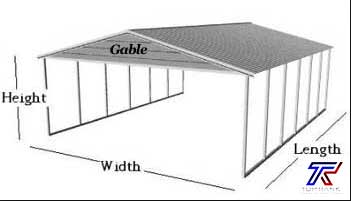 The Type of Roof Style you are most interested in.
An A-Frame roof style that has the metal panels installed vertically making the panels run from the highest point on the roof to the eave side of the buildings. This allows for water and snow to fall off quicker. This roof style features a hat channel that runs on the underside of the unit. This style supports the vertical panels and makes the structure strong.
*Any length longer than 36′ must be a Vertical roof since the longest panel available is 36′.

The Boxed Eave roof style is a designed A-Frame Roof with the panels installed horizontally. The metal panels on this design run long ways which are front to back or end to end. Boxed eave has no ridge cap or hat channel. It has a small l-Trim on the ends
.*Any length longer than 36′ must be a Vertical roof since the longest panel available is 36′.
 It is perhaps the most common form of carport roof design. The standard roof design has no trim on ridge caps, eaves or purlins. These features make the regular roof very affordable.
*Any length longer than 36′ must be a Vertical roof since the longest panel available is 36′.
After deciding the dimensions for your steel building, and having chosen your desired roof style, you will have to decide in which orientation you would like your siding to run. Horizontal siding comes as the standard price when purchasing an enclosed metal building. However, the option for vertical siding is offered at an upgraded price.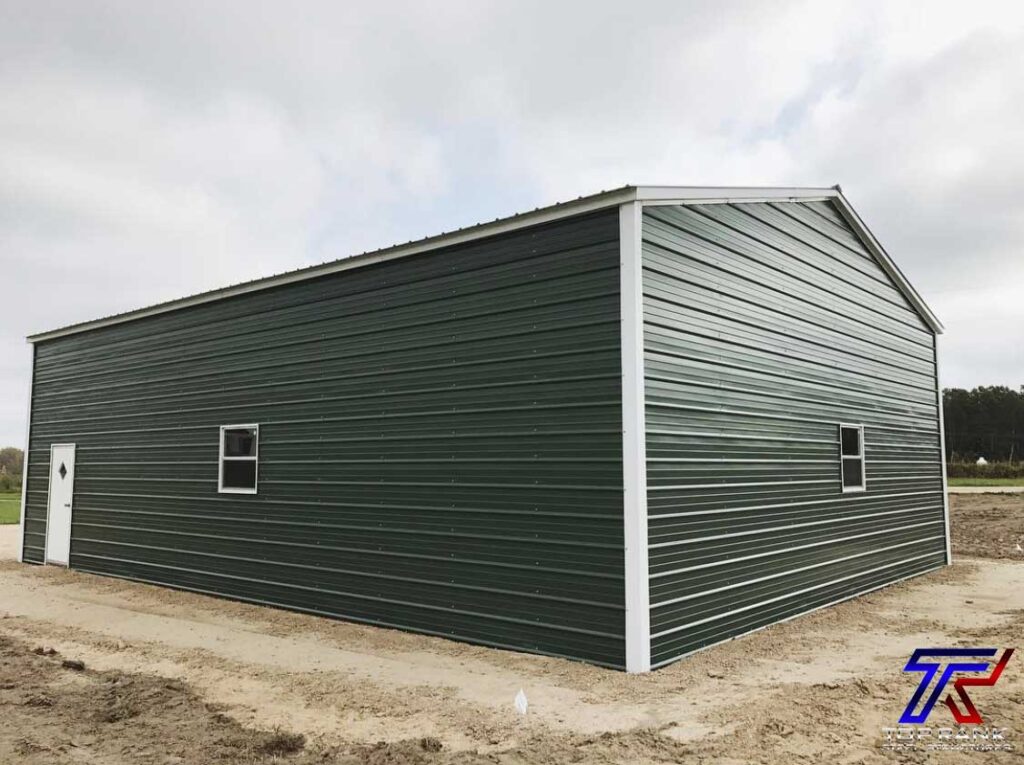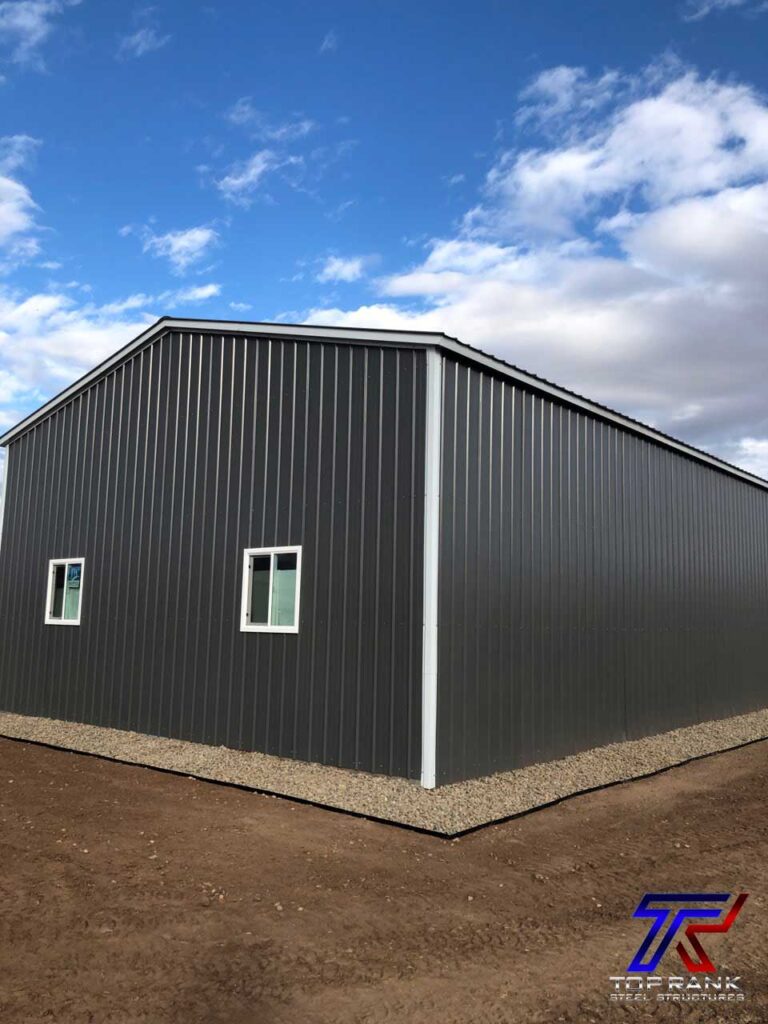 In the steel building industry roll up garage doors are offered. They roll into a barrel at the top of the frame out in the inside of the building. If you have two garage doors in the Gable End, we recommend for your side height to be 1′ taller than the garage door height. If the garage doors will be installed on the Length (side of the building), we recommend going 2′ taller on the side height of the building to give all the clearance possible for these doors to roll up with no issues. The roll up garage doors have an approximately 3" gap at the top of the door.  Header seal is available at an additional cost to cover that gap.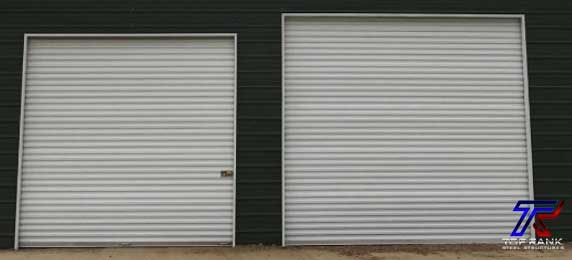 The last step in your steel building purchase process, is to decide on the number of walking doors and windows you are interested in adding to your building.  

If the structure is being installed on ground/gravel we highly recommend to certify the building, in order to ensure you have the high wind anchors installed. * Check the foundation page for further details on our anchor options*
Preparing for Installation
Mark any utility lines running underneath the planned installation site. If you do not know the exact location of any water, gas, or electric lines please call 811 to have them come out and mark the lines free of charge.
Prepare a leveled lot, moving earth if necessary to create a leveled installation surface. Sites must not be more than three inches off level to avoid any cut leg fees or other additional labor/ return trip fees
All concrete pads are required to be at least 2" wider on all sides of the frame. (For example: a building that has a frame measuring 24′ x 20′, requires a concrete pad that measures 24'4" x 20'4".)
Clear any and all obstacles in and around the installation site such as cars, recreational vehicles, and debris to avoid a build over fee. Our Installation crews need a minimum of 36" all around the building to fasten any wall paneling, end wall framing, and trim.
Top Rank Steel Structures is not responsible for any permits needed by our customers. Zoning and permitting are distinctly different, and you must get clearance for both before building a carport or metal building. Failing to get a permit prior to installation can significantly stall your project. Not having your permit may result in costly fines, paying for a building that will ultimately have to be torn down, and repouring your foundation. We highly recommend checking first with your local permitting and zoning departments before building to ensure meeting all requirements and restrictions in order to avoid unnecessary fines.
In the event that our customer cancels, there should be no refunds. Down payments are non refundable.